All of our dedicated servers will only be servers based on professional server hardware from Supermicro. Selecting high quality components guarantee a stable, interruptible and long-life service – just what you nee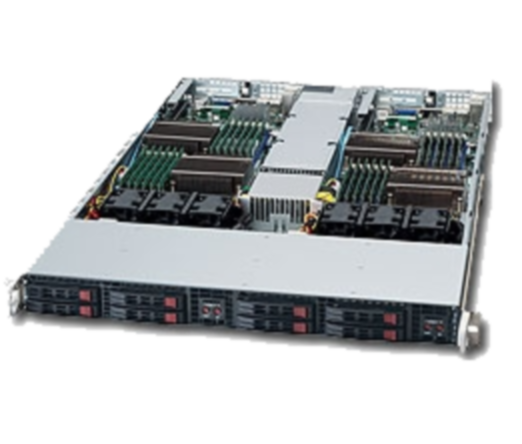 The following maximum configuration is currently possible within our offers:
IPFFM Basic V2
IPFFM Business V2
IPFFM Enterprise V2
CPU
CPU power
1
2
2
RAM
Main memory
bei 1 CPU: 12 GB
with 2 CPU: 24 GB
with 1 CPU: 24 GB
with 2 CPU: 48 GB
with 1 CPU: 128 GB
with 2 CPU: 256 GB
HDD
Harddisk size and type
4
SAS or SATA
8
SAS, SATA or SSD
16
SAS, SATA or SSD
If none of our offers fits your needs, please contact us. We also assemble individual configurations, that perfectly identify with your requirements.
Some highlights of our server offers:
(please click the respective fact to learn more)
All of our servers get a dedicated switch-port within our switching-infrastructre in which we only use Cisco, HP or Foundry


Every server can burst up its port up to the booked data-rate and does not share this with other customers. By doing so we ensure optimal response times at any time


The IPMI feature allows you to control your server at any time. You can power-cycle the server as well as control it via the included KVM function up to bios level


We guarantee an availabilty of 99,9% per year for power as well as for internet connection. Not included is any kind of scheduled maintenance


Our 24/7 on-site support can operate very fast in case there is a problem with either your server or the infrastructure. Short response times allow a rapid debugging


All servers are being connected with two power supply units from two different power feeds as well as they are being connected redundant to our networking infrastructire in order to provide a maximum level of reliability


You are not restricted to a standard operating system. You tell us, what you want to use – and we do so